Day 52: Sierra Buttes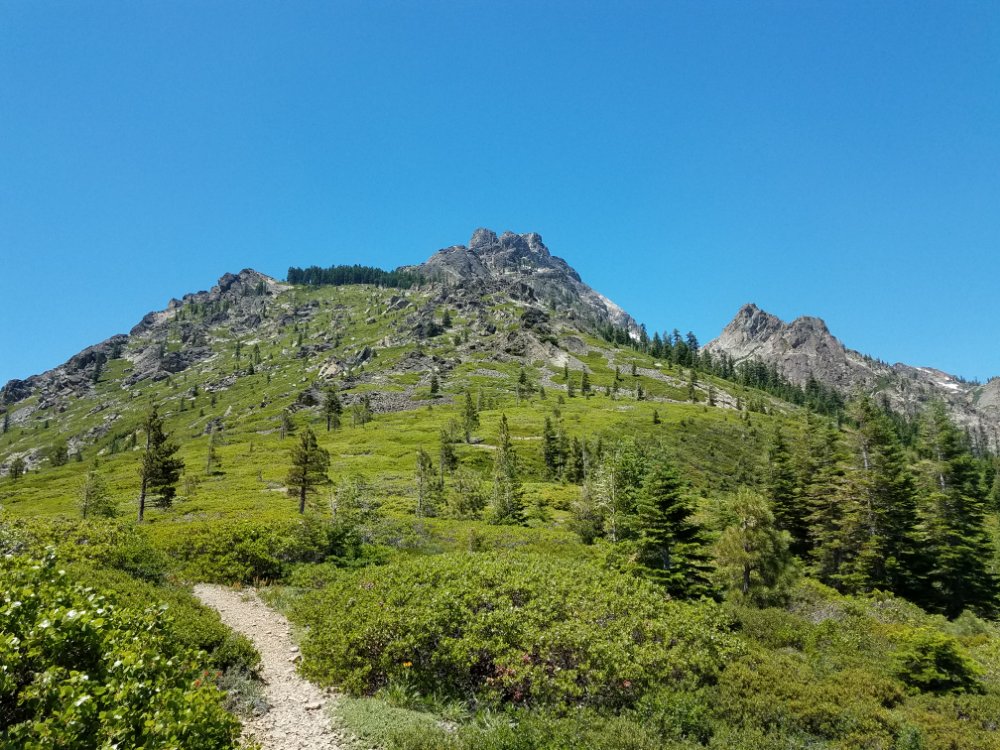 From Sierra City mile 1195.4 to Summit Lake mile 1209.4
Had a great nights sleep in a real bed last night.  I had to ship a package and Randy had to get one so we had to wait for the post office to open at 10:30.  It took them some time to find the package and we did not get hiking until almost noon.
The first 5 miles were all switchbacks in pines going up Sierra Buttes.  Then it changed to climbing up on very rocky open terrain.  In all a climb of about 3400 feet.
There was no snow until after the trail descended Sierra Buttes, about 11 miles into our day.  Then it began as sporadic patches but was getting more frequent and the patches  were getting longer.
We got to our campsite near Summit Lake, set up camp and built a fire.  After eating, as it was getting dark, an older couple arrived from the north.  They were tired, said they had a horrible day and that the last 8 miles had been all snow.  They had gotten lost and separated and  were at their wits end.
That will be our first 8 miles tomorrow.  Now, it is likely it isn't as bad as they said but I am sure it means there will be snow to deal with.  Darn.