Day 124: O Canada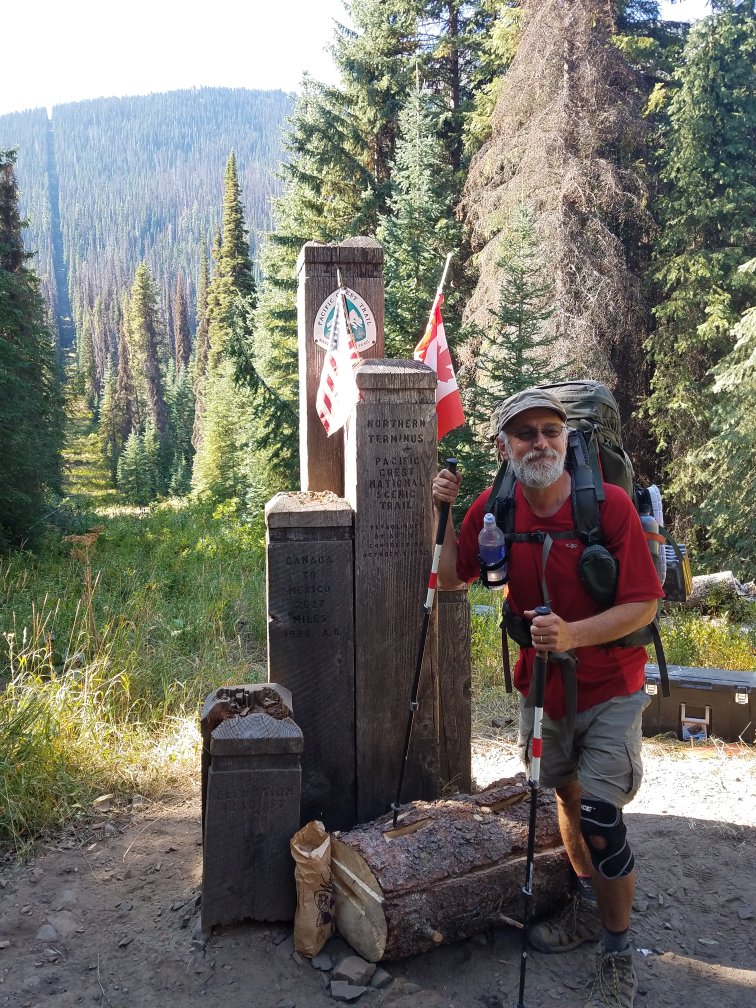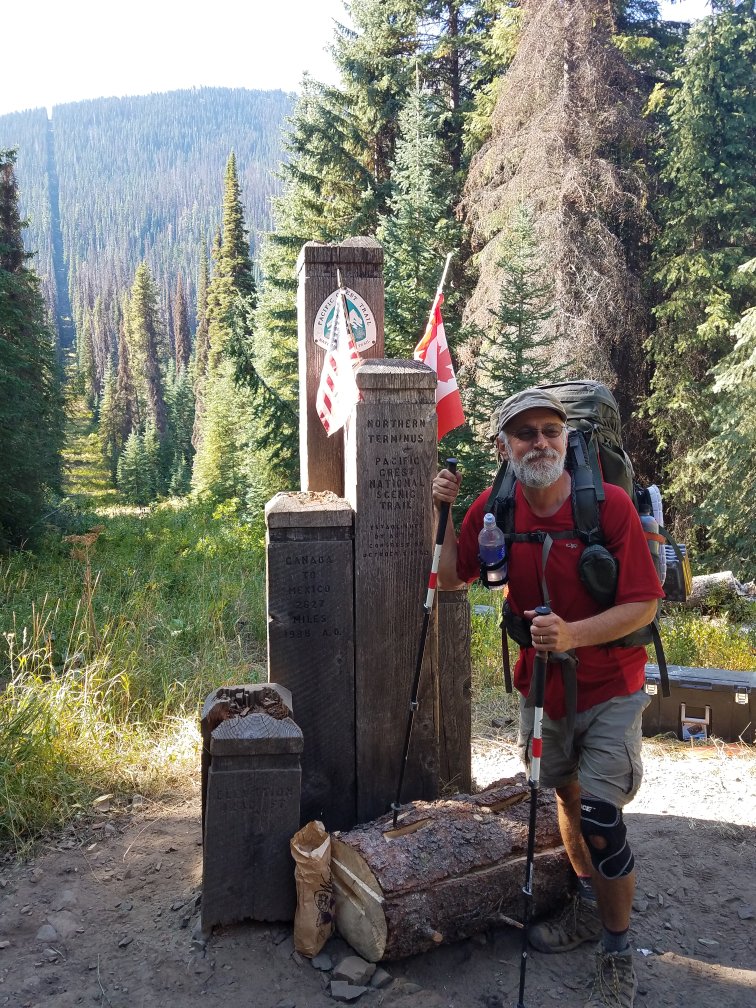 From mile 2632.3 to Northern Terminus / Canadian Border mile 2650.1 then on to Manning Park (26.8 miles total)
It was another cold morning and even with a bug climb first thing I was still chilly. The trail climbed up over 7000 feet for one last time. Though chilly, it was a sunny clear day and the mountains were gorgeous.
It was 17.8 miles to the border and I arrived there just before 3. A work crew from the treaty commission that maintains the border was there fixing up the monument.
I had been planning on camping one more night but after taking some pictures I started hiking and just sort of kept rolling. Another 9 miles got me to Manning Park. 26.8 miles by 6:30, not too shaby.
There were no rooms available at the lodge but there was a room at the hostel. $35 for a tiny private room. I ate dinner at the restaurant here with Robin, a 61 year old woman who also finished her hike today. I just passed her on the trail this morning.
There is no cell service here and the internet is slow. Tomorrow I will start to make my travel plans.