Day 112: Back On Track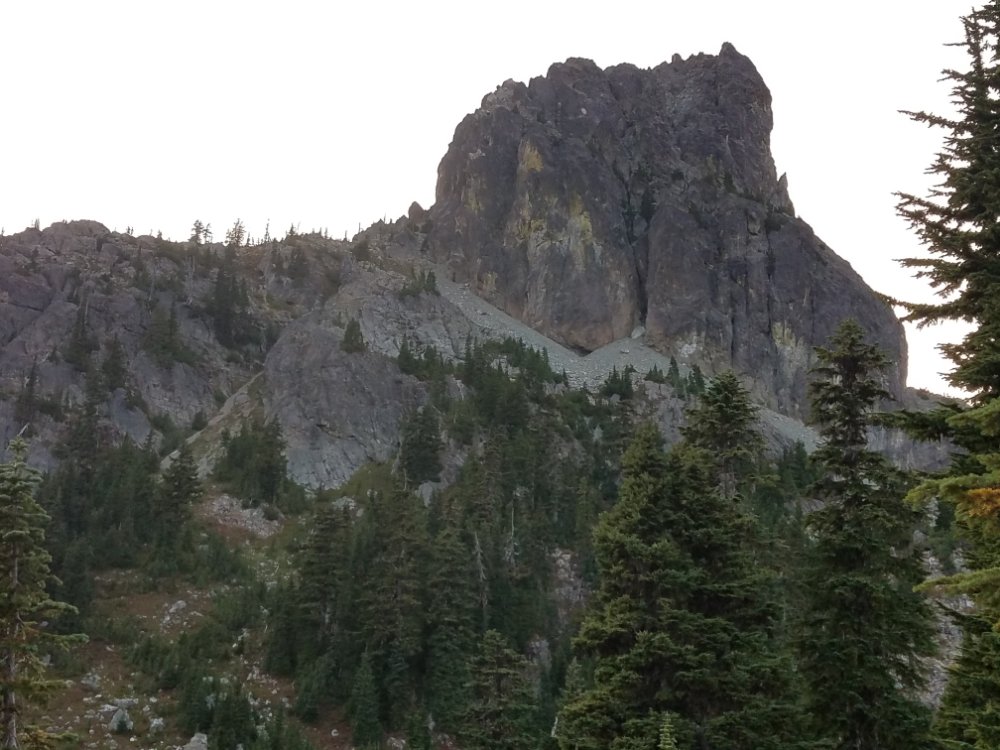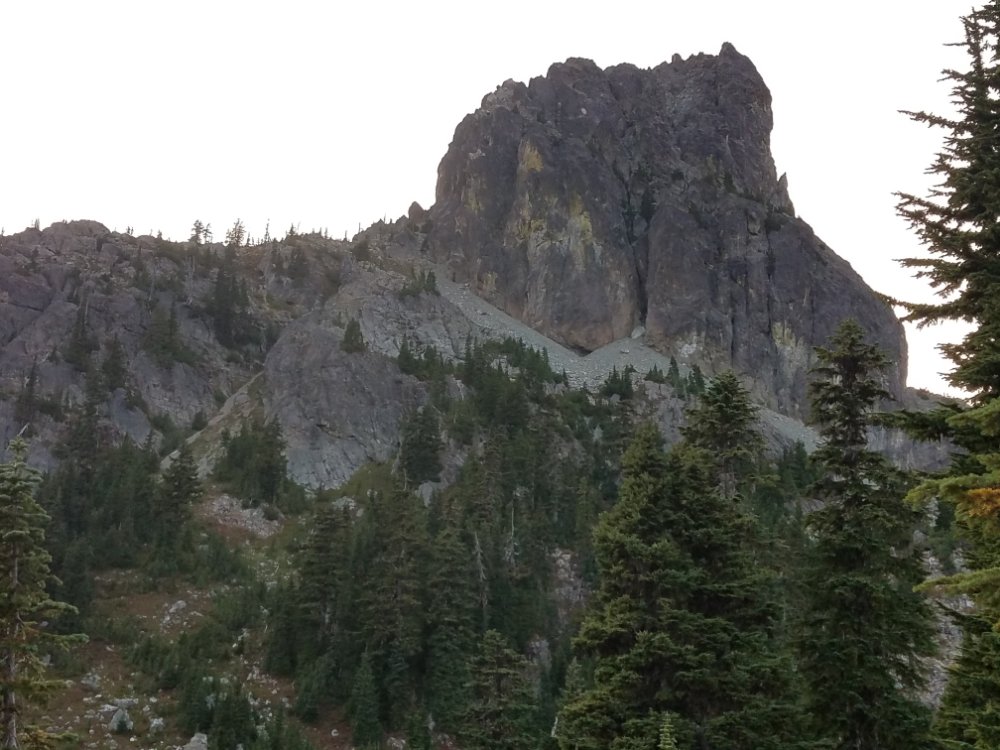 From mile 2412.4 to mile 2435.4
After 3 days of very limited miles it felt good to get back on track and do 23 miles today. We got a decent start, 7am, and the first big climb went pretty well. By 9:30 I was at the pond at the top of the climb. Digs came along shortly after.
We agreed to do lunch at the Waptus River and were there by 1 and had 13 miles in. In another 7 miles was Deep Lake. Digs arrived there 30 minutes after me and she was ready to camp. I wanted to do a bit more than 20 miles and it was only 5pm. So I continued. I hope Digs will catch up.
The next 3 miles were a climb of 1000 feet up to a saddle just below Cathedral Rock. I have views in 3 directions including the huge smoke column from the Jolly fire.
Tomorrow I will shoot for a spot 22 miles out that is the last water before Stevens Pass and Skykomish, about 4 miles before the pass.