Day 110: A Day At Ridge Lake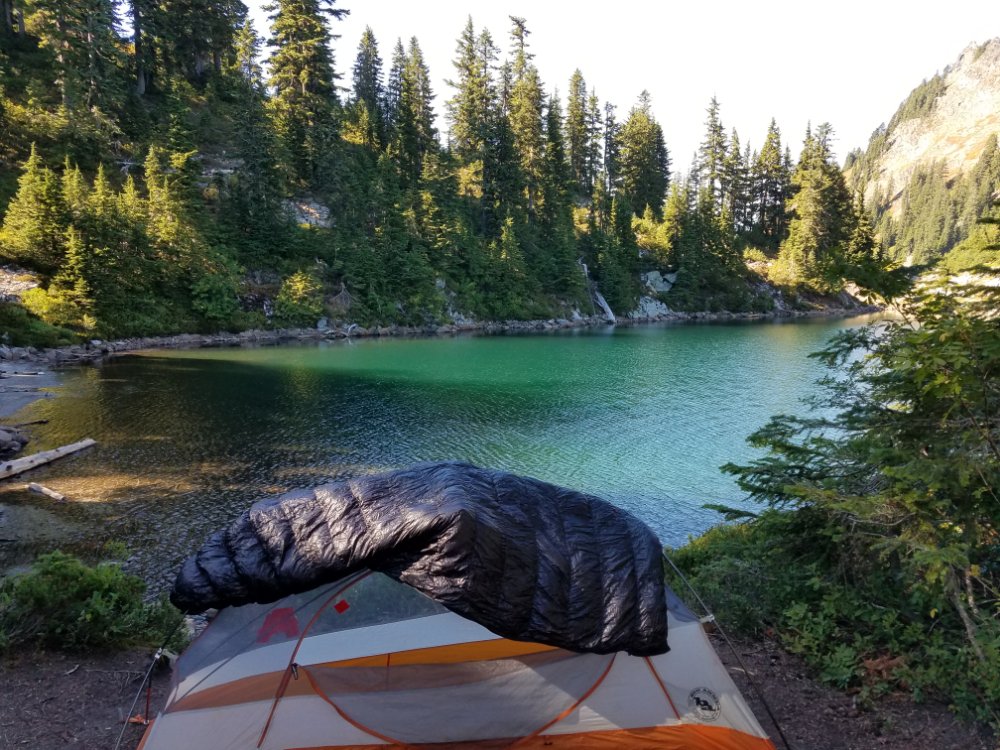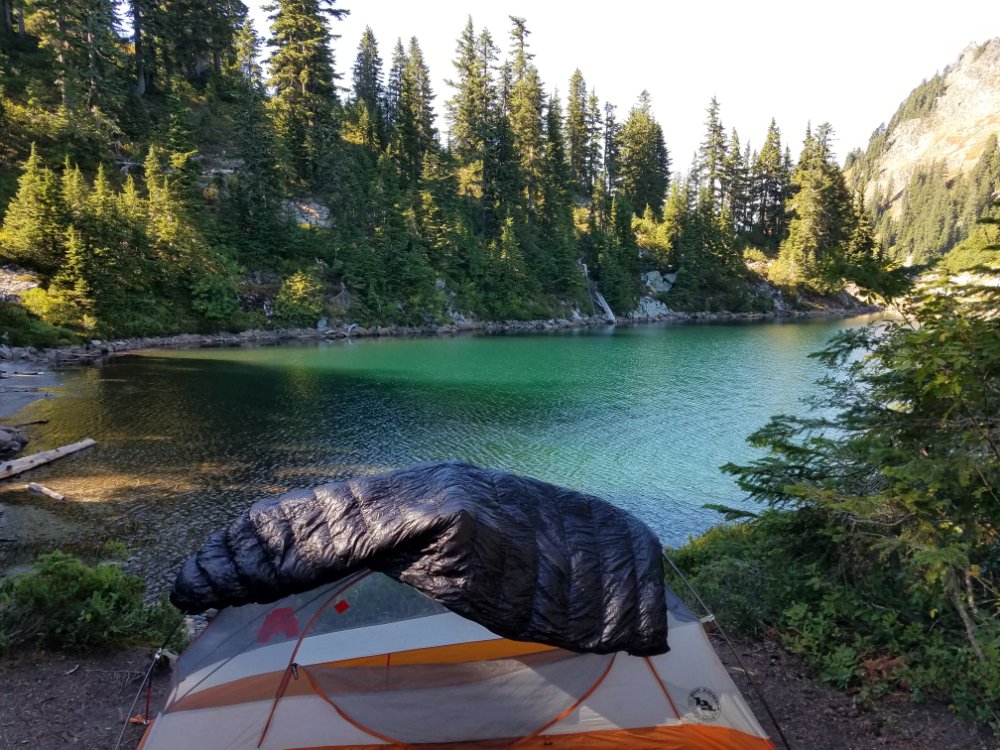 From Snoqualmie Pass mile 2390.6 to Ridge Lake mile 2397.8
Hiked out of the pass today with Digs after a good breakfast and some dawdling. Glad I did dawdle because during that time I realized I did not have my permit to enter Canada. I had left it with my passport but forgot to ask Gayle to bring it along. Lucky I had a pdf of it and the desk clerk was kind enough to print it for me.
It dawned on me today that next Monday is a holiday. That's a problem because I would hit Skykomish, my next resupply stop, on Monday but the post office with my package will not be open. So, it does me no good to get there before Tuesday morning. That means I can waste a day. 3 21 mile days will put me there Monday night / Tuesday morning.
Digs is in the same boat. We hiked about 7 miles and camped next to Ridge Lake. Before getting there we did climb up about 2200 feet and crossed "the catwalk" where the trail is a narrow ledge on the steep side of a mountain with pretty big drops.
I spent the afternoon reading and finished my cheap novel. Eating too of course. I hope I lost 2 lbs from my pack.