Day 122: Getting Cold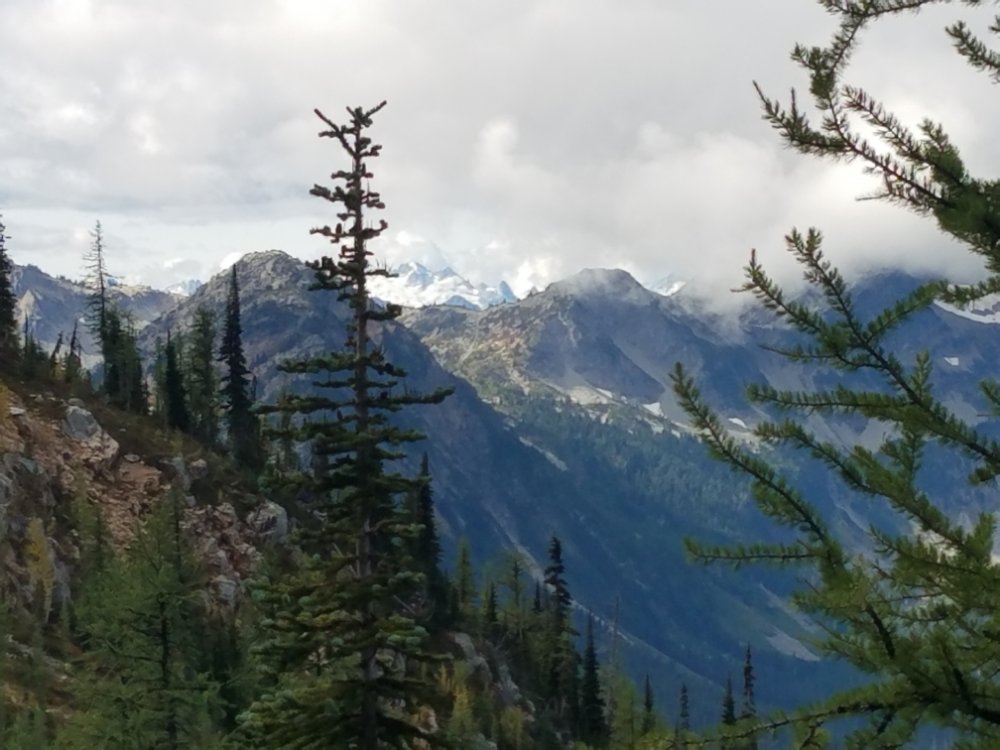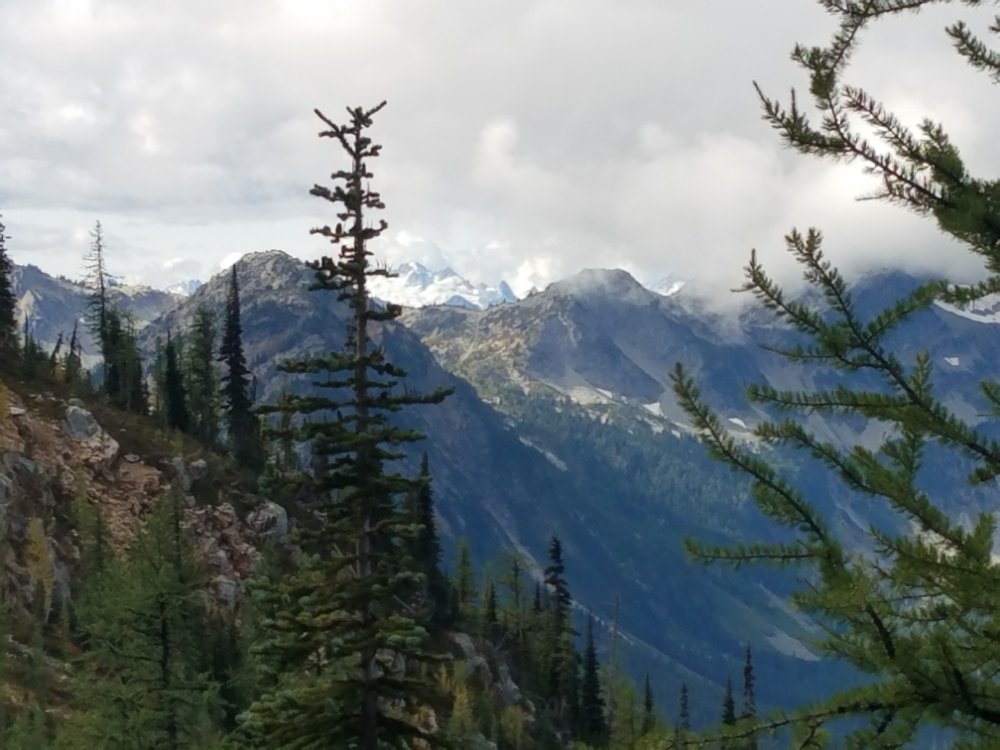 From Bridge Creek mile 2586.4 to Glacier Pass mile 2609.6
It was chilly this morning. Probably as cold as it has been on this trip. I had my fleece, down vest and down had on for breakfast. I made a hot breakfast, Mountain House biscuits and gravy along with coffee.
I started hiking with my fleece and gloves on and kept them on. In just a few miles I arrived at Rainy Pass and crossed the road. The rain started then. After another couple of miles the rain stopped was and eventually the sun came out.
Since leaving Stehekin the trail had been slowly climbing. Today it got up to 7000 feet and then wound around staying between 6000 and 6500 for miles. A drop down to a river and now climbing back up. I camped at Glacier Pass at around 5500 feet. Dark clouds started to roll in during the late afternoon. When the winds picked up and the temps dropped I raced to get here and get camp set up. All set for a storm but so far it has only threatened. It is not full dark yet but it is clearly going to be cold.
11pm addendum: It has been very windy but has warmed up a bit and now the sky is clear and full of stars.