Day 57:  Cruising To Chester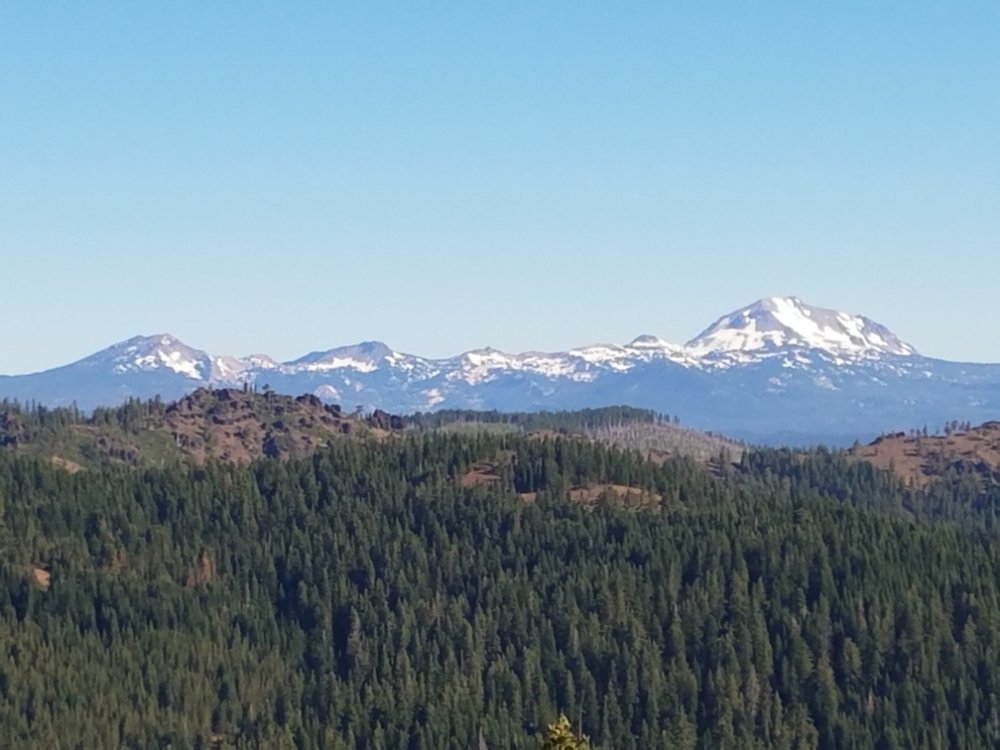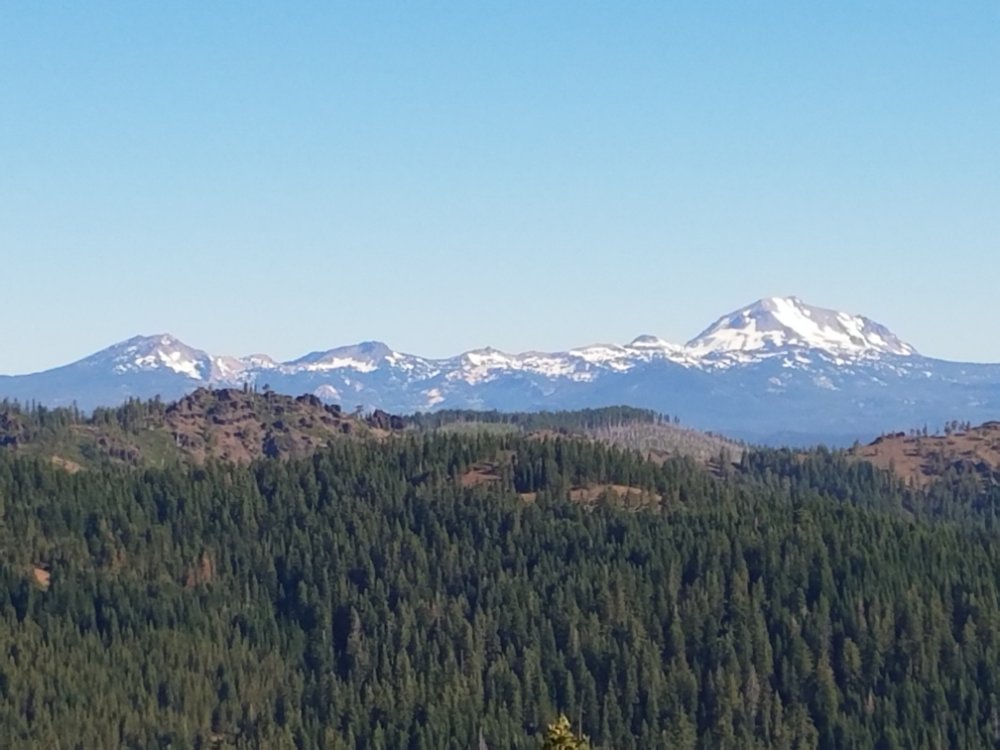 From Cold Spring mile 1302.9 to Hwy 36 (to Chester) mile 1328.8
Big mileage day today, almost 26 miles. The elevation changes were gentle and we hit very little snow. Started walking at 6:40 and got to Hwy 36 at about 6.
We started to get views of Lassen Peak, a volcano which erupted last in 1918. That's the big snowy fella above. As the day progressed we were more often on obviously volcanic rock.
The day off in Belden has messed up our schedule. We both have packages to get at the post office in Old Station. If we do 20 mile days we get there on Sunday and they won't be open till Monday at 11. It is too far to get there before they close Saturday. We also have to plan around a 20 mile stretch of trail where we can not camp. It is within Larsen Volcanic National Park and requires bear cans that we are not carrying.
So, we have to waste a day somewhere. There is not much in Old Station. With that in mind we hitched from the trail crossing at Hwy 36 to the town of Chester. We will stay here tonight and waste a day here tomorrow.
My feet looked better this morning but they took a pounding today. Whatever caused the red sores has stopped and they are healing, even as my feet feel as you would expect after 26 miles. I just soaked them in Epsom salt in hot water, a big treat.