Day 9: Idyllwild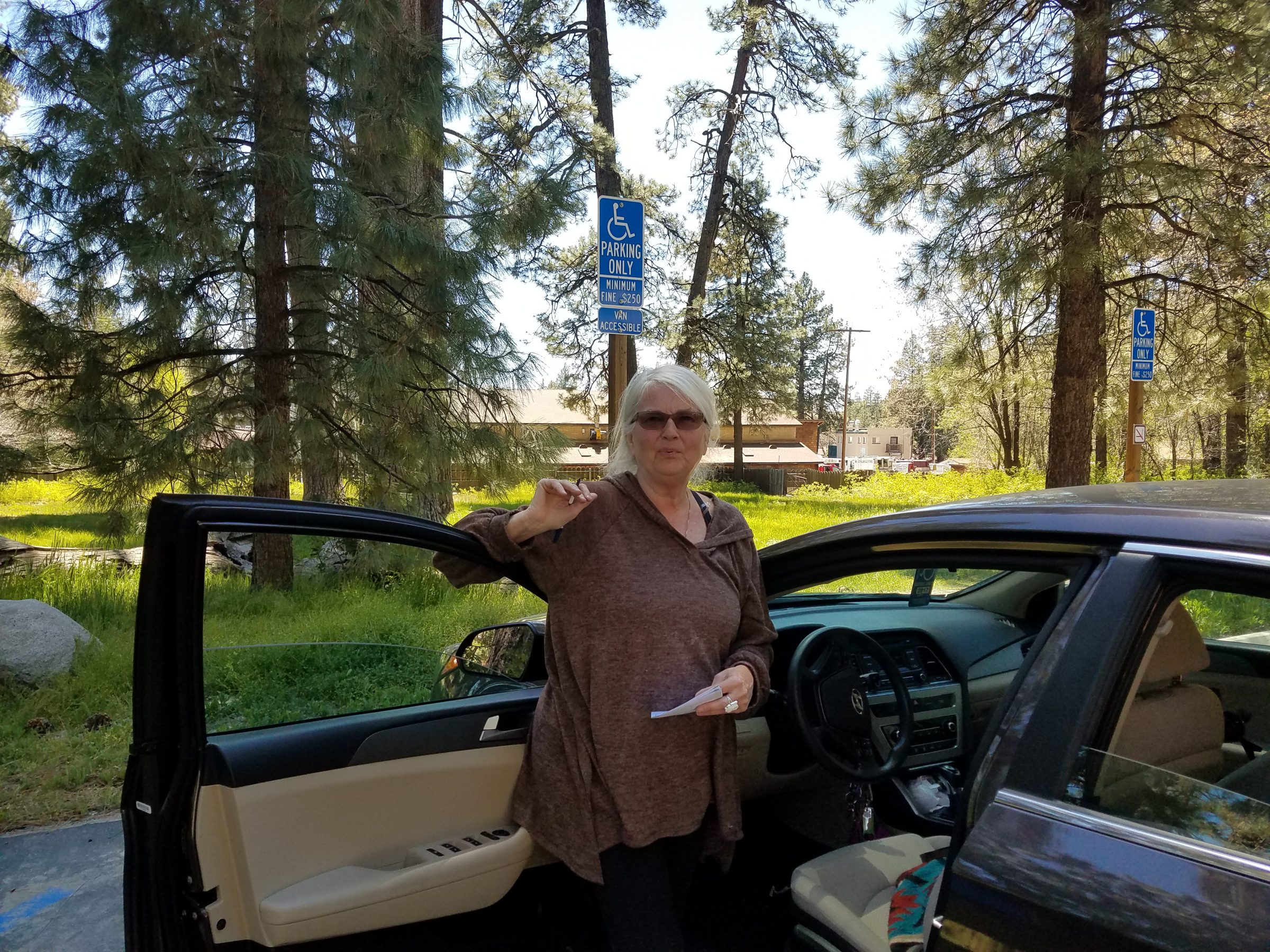 From mile 140.2 to Hwy 74 (mile 151.8) then hitch 18 miles to Idyllwild
Up early but not feeling terribly energetic, I hiked the nearly 12 miles to Hwy 74 and then a mile up the road to the Paradise Cafe. Cheeseburger, of course. Place was full so I shared my table with a lovely Israeli couple who are doing a large section of the trail.
A section of trail is still closed from a fire several years ago so you have to go around it. Tomorrow I will rejoin the trail at about mile 178 and start the climb up Mt San Jacinto.
From the cafe I had 18 miles of road with no shoulder so I stuck out my thumb. In less than 5 minutes a wonderful woman pulled over, rearranged things to make room for me and gave me a ride. She was not going into town but did so for me. She also drove me around town, showed me the stores I would need, suggested restaurants, showed me where to pick up the trail and then deposited me at the office for the park where I am camped for the night. Thank you Francis, you made my day.
I walked to town, got stove fuel, new merino wool undies I hope will chaff less, and groceries. I showered in the coin showers and washed my shirt. My battery is charging in the ranger station, they were very nice. Next, back to town for pizza at a place that had Wi-Fi and charging stations so I can post this.
Idyllwild is a tourist town and is jammed on this Saturday. I was dreaming of a hotel room but all are full and the park is just fine.
Up and into some snow on San Jacinto tomorrow above 8,000 feet. Next supply stop Big Bear Lake.