Day 63: Burney Falls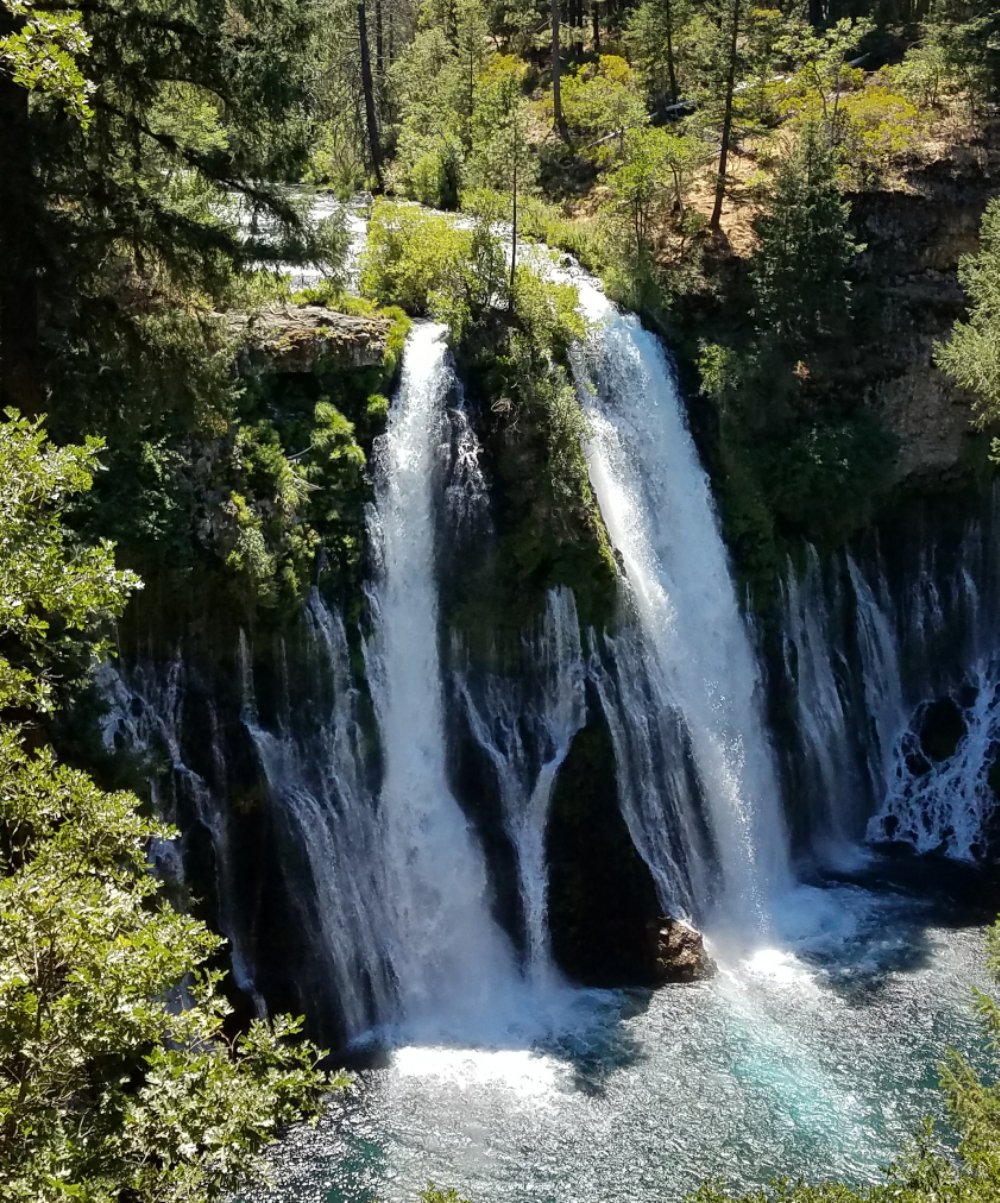 From Burney Guest Ranch mile 1406.2 to Burney Falls State Park mile 1416.5
It was really hard to leave the ranch today. There was a nice breakfast of biscuits and gravy, eggs, and waffles. All you could eat.
After that another shower with no rush.
Randy talked me into making it a half day. He and Half Squat got a cab to town. I found a book to read and lounged in air conditioned comfort.
After lunch, when it was time to get walking, Randy decided to stay another night. I hit the trail and did just over 10 miles to Burney Falls. The falls are 129 feet long. Funny that just a mile upstream all the water is underground, the surface is a dry creekbed.
There is a state park here with a drive-in campground but they have a hiker area that is pretty nice for $5. I thought I had this spot to myself but 20 minutes before dark 4 southbounders rolled in.
I am determined to get an early start tomorrow. It is 83 miles to Castella / Shasta so if I can do close to 25 each of the next 3 days I can get to Shasta Sunday afternoon. That way I can shop, spend the night and be back on the trail Monday morning.